Keeping people on your website nowadays can be tough. With peoples' attention spans shrinking from the amount of content out there, you'll have less than 15 seconds to capture their attention and cut through the noise to make them want to browse your site.
Below are three tactics you can implement to help increase visitor time spent on your website:
1. Design and Text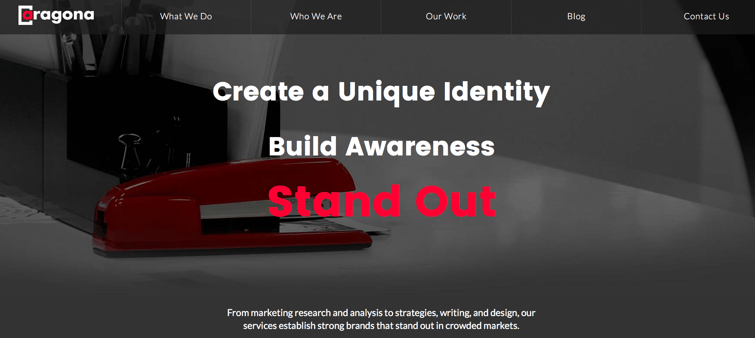 Make sure your website's homepage puts your brand's best face forward. Keep in mind, this is the first page anyone sees when they visit your site, and if their first impression isn't a good one, they will leave quicker than most of the widgets on your homepage load.
Consider:
Limiting the amount of clutter on your homepage. It should be engaging but not overwhelming. Limit the amount of text, images, pop-ups, etc.
Putting information you want people to see first at the top of your homepage. This way, as soon as the page loads, the information is right there in front of them to read.
Breaking any large text paragraphs into smaller chunks so that text is easier to read. And make sure the font size is big enough that people won't need to squint. They should be able to see the point of your message at a glance.
2. Imagery
The imagery used on your website can be the difference between looking cheap or professional. Whether you splurged for a professional photographer to do a personalized photo shoot or you loaded up those iPhone photos onto your site yourself, your imagery will say a lot about your brand. That's why it's very important to make sure you don't underestimate the power of professional photos and what they will do for your brand.

If you can't afford a photographer, a great alternative is to purchase stock photos online. There are do's and don'ts for using stock photos, but most of them are professional quality and you're better off using those than photos that are blurry from a cellphone. A good stock photography site that Aragona uses is Shutterstock.
3. Internal Links
Including internal links is easy and can decrease your bounce rate (people leaving your website), as well as improve your SEO for free. Wherever you can in your website, whether it's in articles or different pages, add links that tie to other relevant areas of your site. This will keep visitors on your website longer, hopping from page to page and seeing more content than they normally would.
Aragona links its blogs to other posts if the topics are related. That way people are seeing a variety of our blogs posts without even putting the effort into searching for them.
Retain an Audience
An interesting website with impressive design and text, good imagery, and calculated internal links will entice your audience and keep them on your website.
If you enjoyed learning about 3 tactics for keeping people engaged on your website, check out our article explaining 5 ways to make your website an effective marketing tool.